Is your sidewalks in need of repair? Call Textured Terrain today. We can help.
Concrete sidewalks and walkways generate a lot of foot traffic especially if you have a busy office, store or family.
That is why at Textured Terrain, our concrete sidewalks and walkways are durable and safe in any weather condition.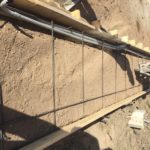 We do this by ensuring our concrete has been mixed properly and poured evenly to prevent cracking, warping or shifting. We guarantee that our products are safe and structurally stable so your home or business is safe for years to come.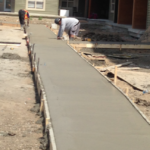 If your sidewalk is damaged and in need of help, we will remove the old sidewalk and replace it with brand-new cement one.
We will handle every aspect of your new builds, renovations or commercial project, doing the job right the first time and for reasonable rates. Call us today to schedule your consultation with one of our professionals 306-533-8251.