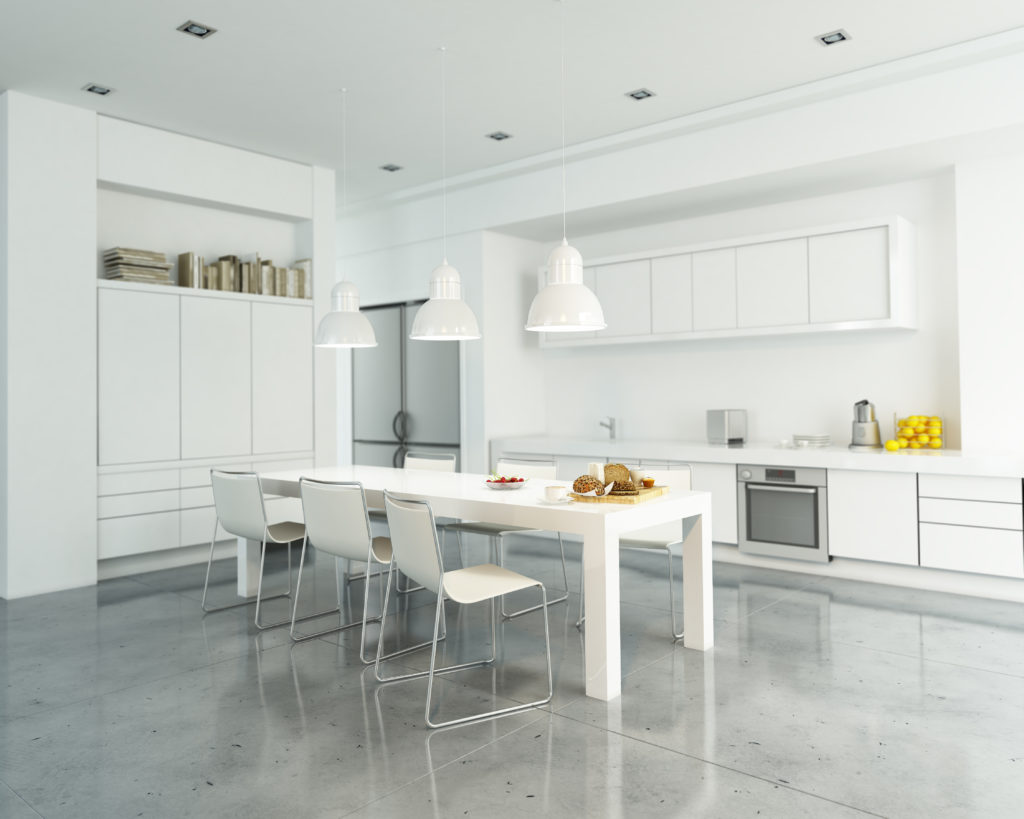 Do you think that a concrete floor is cold and industrial, and best suited for a factory or a garage? Think again. Concrete floors can be a beautiful, durable and economical addition to your home. If you're currently weighing your flooring options, here are a few reasons to add concrete to the list:
It's durable
There's a reason concrete floors are used in factories and warehouses – they can withstand a lot of traffic and abuse without damage. A concrete floor will put up with moving furniture, shoes in the house and the occasional dropped glass with ease. If your floor is properly sealed and cared for, a concrete floor will outlast anything in your house, saving you money in the long run. And any small cracks or imperfections in the floor, if they don't impede traffic, actually can add a nice character and warmth to the floor as it ages. Upkeep and maintenance of a concrete floor is a breeze too.
You have options
A concrete floor doesn't mean settling for a flat, drab sea of grey under your feet. There are almost limitless colour and texture options when pouring a new floor, from a polished sheen, to a natural stone look, to a faux wood look and much, much more. And there are also options for an existing floor, including acid staining, dying and paint. When it comes to taking the grey away, you're really only limited by your imagination.
It can save you money
If you're refinishing an existing concrete floor the cost is minimal, compared to adding another flooring option on top of it. Even pouring a new floor can provide cost savings over other options, especially when you factor in the durability and longevity of a concrete floor.
Concrete floors are a beautiful and dramatic flooring choice that will last a lifetime, and then some. Contact our team to find out more about concrete in your home.